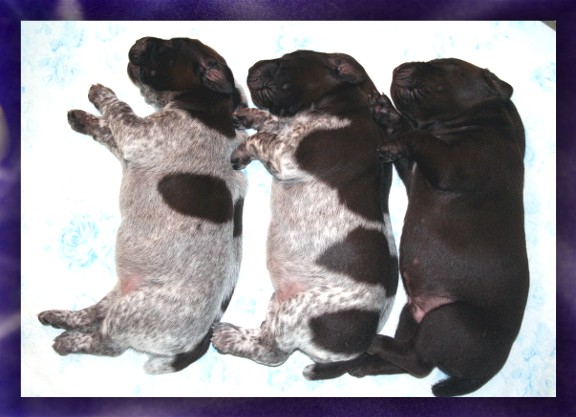 3 Little Peas In A Pod
Mickey X Bella Puppies @ 12 Days

The Mickey X Bella puppies are growing up so fast. This week their eyes opened and they can finally see and hear who has been talking to and holding them. They are up on their legs doing the "wobbles" and able to move in a forward direction, especially towards Momma Bella. The pups have also "found" each other and are trying to play a little.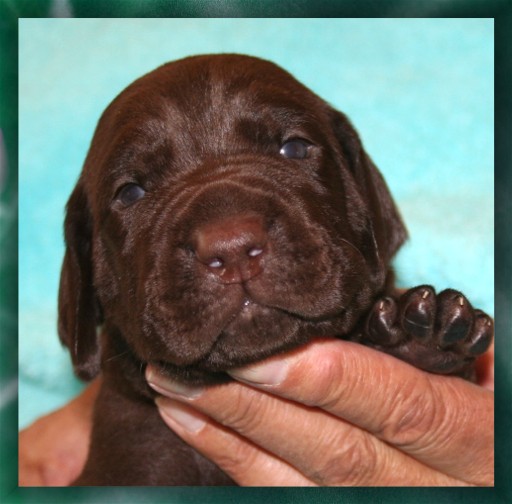 Liver Male @ 2 Weeks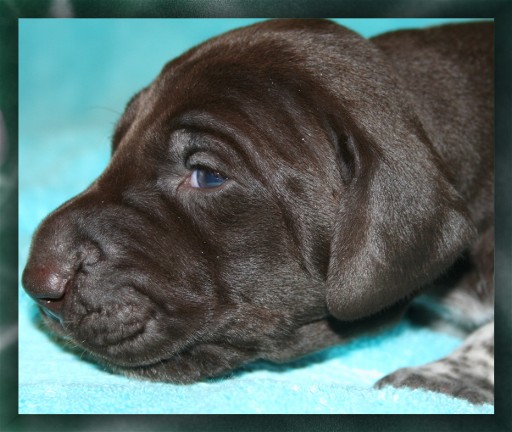 Patched Female @ 2 Weeks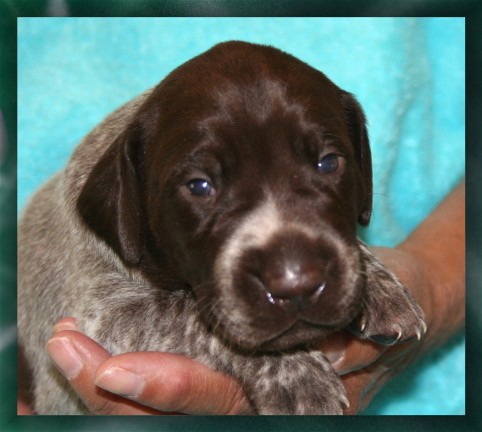 Patch Ticked Female @ 2 Weeks

Please Feel Free to Contact Us
Yvonne Hassler-Deterding
Phelan, CA.
Phone: (760) 868-6356 - HM
Phone: (760) 220-4647 - Cell
E-Mail: mystgsp@earthlink.net